Our Holiday Gift Guide is here! Check out what our expert Designers and Showroom Team have in mind for anyone on your list.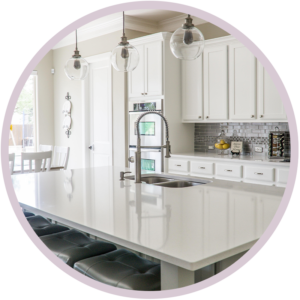 Holiday Home Gift Guide from Our Showroom Manager, Stephen Brown:

Install a whole-house water filtration system to keep the whole family healthy. It provides water that's better than bottled at all faucets, including showers. Best for cooking, drinking, and even washing your hair!
Add an Ultraviolet Air Sanitizer to your HVAC system. It kills harmful bacteria and sterilizes viruses like COVID-19 and the common cold or flu. If the full house system is too much, try one for each room.
Tired of waiting for your water to warm up on those chilly winter mornings? Add a hot water recirculation line and cut the wait in half.
Combine healthy and happy with a heated towel warmer for your next shower or bath! Not only is it warm and cozy, but it dries faster, kills bacteria, and makes your towels smell better. Saving time and money!
Save money all year long by insulating your hot water lines, save the heat lost on water delivery piping, and get hotter water faster!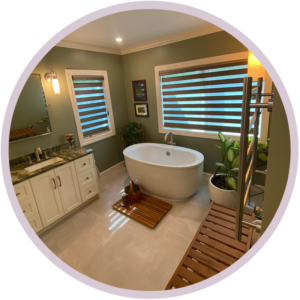 Holiday Gift Guide from Our Expert, Patty Gallagher:
Install a Speakman Showerhead! A fan favorite, easy to install and enjoy with 48 customizable sprays and Anystream technology. It even comes in multiple finishes like polished chrome, brushed nickel, oil-rubbed bronze, polished brass, and polished nickel to fit any household.
Expecting company this holiday season? Easily refresh the look of your kitchen or bathroom cabinet with new knobs and pulls.
If you've got someone on your list that loves taking a relaxing bath get them a free-standing tub by Victoria + Albert – the ultimate luxury to soak your holiday stress away.
Made in New York, USA, Sofia Medicine Cabinets are sure to provide your bathroom with style and comfort. A variety of sizes and styles are available, recessed or wall-mounted.
Try the Kohler Aquifer Shower Filter which works to reduce chlorine and odor in your water, while controlling scale to keep your shower clean and smelling fresh.
And when in doubt – pick up a gift card for anyone on your list!
Be sure to stop by our showroom Monday – Friday, 8 am – 4 pm or Saturday 8 am – 12 pm. Whatever you decide to buy this holiday season, we're here to help.
Happy shopping!